Hello Forum,
this is my first post here, and already it's a weird one. ;-)
I realize most people don't write music like this, but here I got a song with a lot of time signature markers and it looks awful.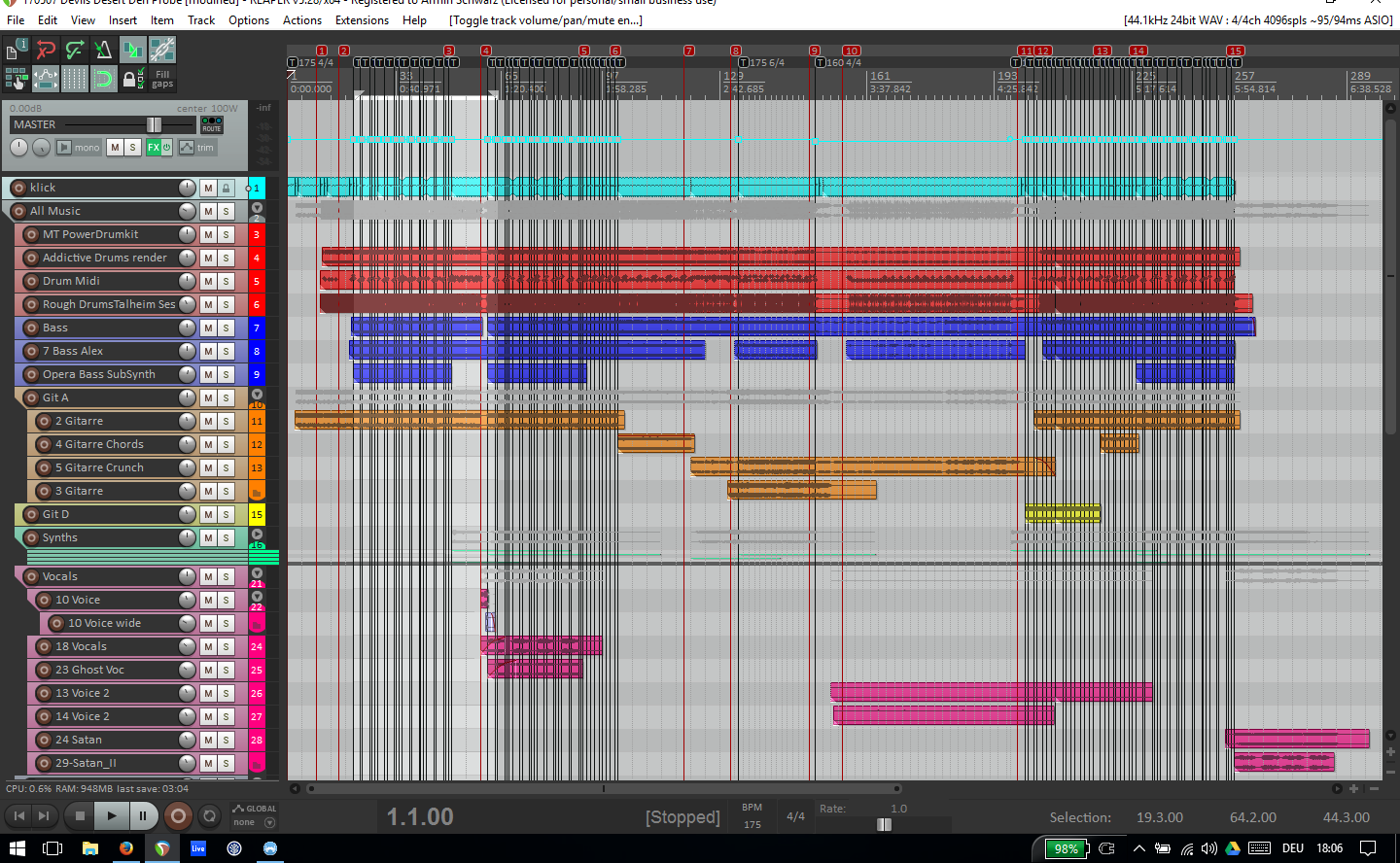 The bar seams to be part of the time signature change marker. At least I can change it's color with it, but that doesn't help much.
This is how it looks in Ableton live. Not perfect but better.
https://dl.dropboxusercontent.com/s/...e/GreyBars.png
Idea 1: Get the time signature change markers bar somehow to be rendered behind the media item instead of on top.
Idea 2: Make it look like the usual grid lines
Beside changing colors and the order of buttons I'm a complete noob when it comes to reaper themes, but maybe there is an easy fix you can hint me to.
Greetings
Armin