welcome to the forum, crabtenhost!
make sure to have the following settings checked in project settings and in the snap/grid settings dialog besides having the time line set to show frames: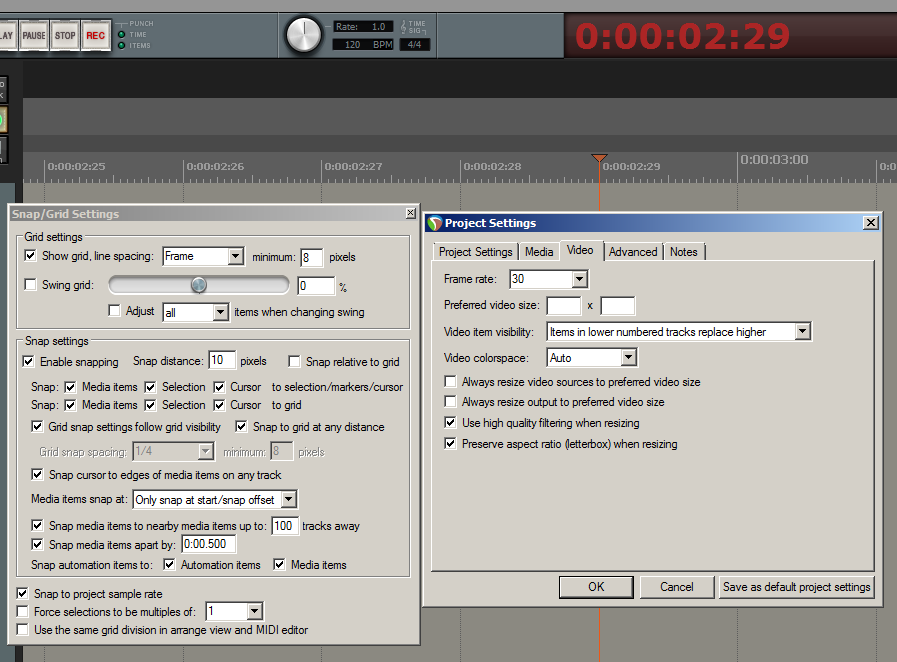 depending on your specific project, you might have to set the frame rate to something else than 30 frames in project settings. The frame rate set there has to match that of your video material (double click on a video item and then click on properties to find out the frame rate of that video; avoid to mix videos of different frame rates in a project).
further more, you can display the big clock (from the view menu) and set it to show frames via its own context menu.
if you wanna display the timecode in the video preview window (and maybe even in the rendered video) there's a timecode overlay preset available for the video processor.
.